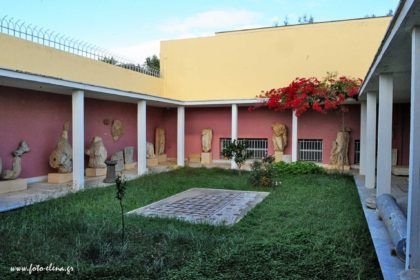 Poseidon Temple
In ancient times, Tinos was one of the most important religious centers, contemporary to that of Delos. In the 5th century BC it became famous as a center of worship of Poseidon, who, besides as the sea god, was also worshiped as a healer. In the 3rd century BC the temple was reconstructed and expanded. At the same time the worship of Amfitriti, wife of Poseidon and patron of feminine fertility, was introduced.
Travelers to remote destinations rushed to propitiate Poseidon to ensure a fair wind during the journey.
The temple of Poseidon was considered equal to that of Asklepios in Epidaurus.