This traditional house in Tinos, originally built in 1910, has been lovingly reimagined as a modern home. Set in the mountain village of Falatados, each area of the renovated house plays on the original functions of the building and revives these spaces with a fresh and contemporary purpose.
The lower level, the katoi, originally housed animals and also featured a winepress. Upstairs, the anoi, was the central domestic area. These two spaces were, and continue to be, separated over two floors and connected by an external staircase. These historical uses created an opportunity for invention.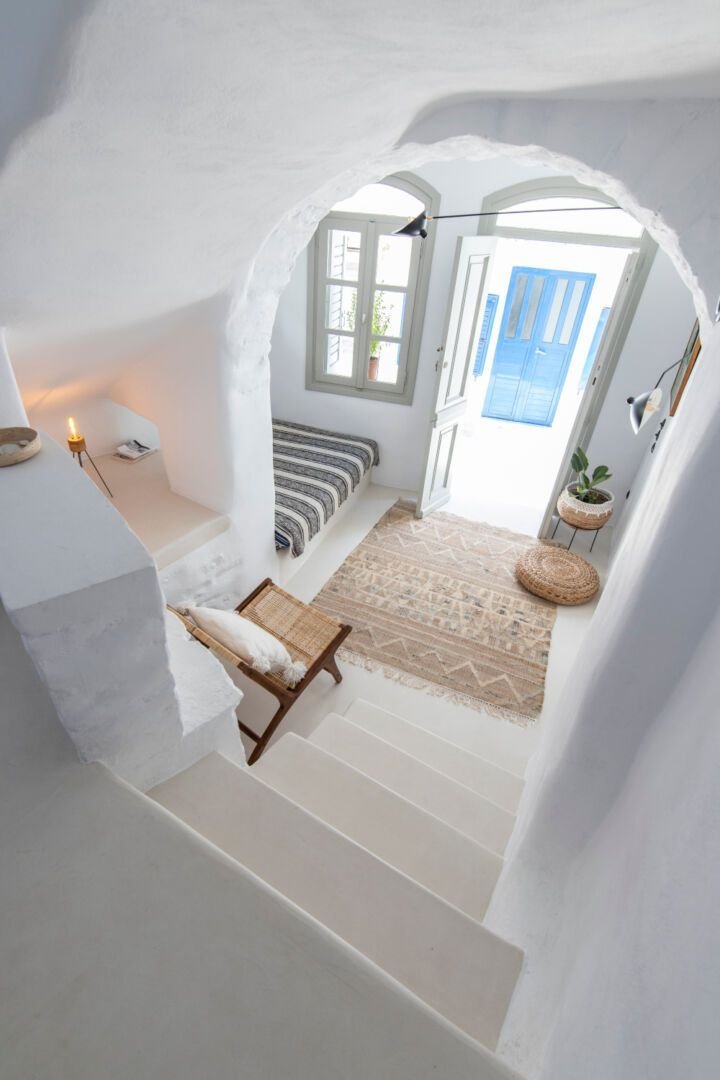 On  the upper level, key details, such as the addition of a mezzanine floor supported by a metal beam, introduced an additional open-plan bedroom. Downstairs, the area which formerly housed the winepress has been transformed into bed with storage space. All the while original details, such as the beams, were preserved.
The renovated home features a long kitchen, with the original wooden stove modernised to pipe warm air throughout the house during winter. Meanwhile a small herb garden houses thyme, lavender, tomatoes – within easy reach of the kitchen. From the garden there is also access to the roof, with views towards the nearby Exomvourgo Venetian Castle.
Bobotis+Bobotis Architects