TINOS FESTIVAL 2018
JUNE
Wednesday 20/6 Children's Theatre Odette and Vlassia
Odette. Vlassia. Sisters. Witches. From another time. Weird. Infatuated. Dusty. All weather….
A panorama of dance, acting, theatre, acrobatics and musical. A show full of music that will exhilarate both children and adults.
Duration: 55'
Old Fish Market, Entrance: 5€
Wednesday 27/6 " The zoo story" by Edward Albee 
In New York City's Central Park, one Sunday in autumn two men walk into each other. Peter is an upper middle-class family man that feels safe in his family and social life and protected by the harsh reality he lives in. The temporary consumptive  lights hide his really need for communication and relieve the agony associated with his existential loneliness.
Direction: Eleftheria Afentaki, Vaggelis Velalopoulos Translation:Katerina Christodoulou Characters: Yannis Toufeklis, Panagiotis Plitas
Entrance: 6€
JULY
Wednesday 13/8 Leo Georgoutsos
Having developed his abilities on jazz guitar since his early teen years, seventeen-year-old Leo Georgoutsos performs free improvisation and jazz standards in a solo approach to electric guitar. Live recording with guitar effects engenders a sense of freedom and creates a rich soundscape.
Duo Vocal Cheese
Vocal Cheese is a duo of the actresses and musicians Mia Mohr (Geneva/ Chile) and Vicky Papailiou (Luzern/ Greece).
With a special taste for the mediterranean flavours and outragious arrangements, the coherence of the repertoire is held by their vocal complicity. Songs from the oral tradition and rhythms from the East. Vocal cheese brings you on a musical journey through the borders of time, space and genres.
Duo Turumtay Zaric
In collaboration with the embassy of Austria, Efe Turumtay (Violin) and Nikola Zarić (Accordion), will take you on a music journey into the many-faceted rhythms and sounds of the Orient and the Balkans and carry you towards the vast of the Tango, Jazz and Classical Music.
Ysternia, Entrance 8€ Students, Unemployed 5€
Saturday 21/8 "Songs on a full moon night"
Elisabeth Christou (vocals) and Gabriella Milona (music event composition and piano), welcome you to a unique music journey on a full moon night. Elisabeth and Gabriella will walk you through the compositions of the greatest and most loved Greek composers such as Theodorakis, Chatzidakis, Plessas, Spanos and more. This is a night for those that celebrate love, those who hold against the odds and those that want to mind-wander under the moon light.
Xinara 21:00, Entrance 8€, Students, Unemployed 5€
Tuesday 24/7 Rock in the air
The Festival has chosen three band from Athens, with unique artistic interest, to set a "new" stage , to present their music alongside with their favourite songs of great artist of the international rock scene (David Bowie,Tim Buckley,Jim Morrison,Red Hot Chili Peppers,Led Zeppelin etc). The performing bands are the following:
mondegreen  Flowerchild  LENCH
Palada (Chora), 20:30 Free Entrance
Saturday 28/7 Dimitra Galani in concert
The great Greek singer Dimitra Galani will perform a 2 hour set, playing the songs that made her widely known, either by singing them or composing them. The upcoming performer and composer Eustathios Drakos will be appearing as a guest to the show.
Loutra 21:00
Δευτέρα 30/7 "Songs of the Rebetiko and Laiko"
Songs of the Rebetiko and Laiko genre of great Greek songwriters(Theodorakis, Hadjidakis etc) that bring people together.
Kaloni, Entrance 5€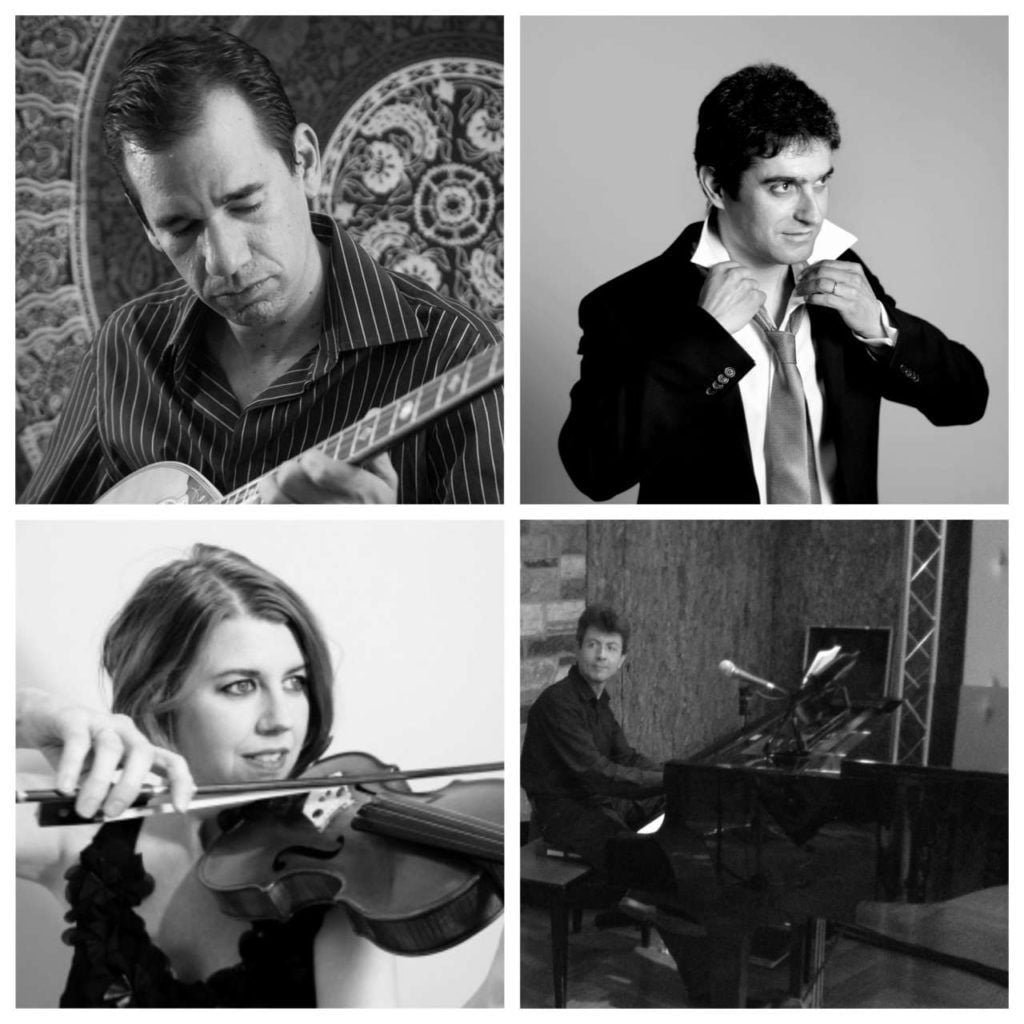 AUGUST
Wednesday 1/8 "Sophocles' Antigone"
The great tragedy of Sophocles "Antigone," is performed in the language it was written originally, in Ancient Greek, in a natural way, with supertitles (simultaneous projection of the text) in Modern Greek and French. The music is written according to ancient modes and performed live on stage (ancient Greek lyre), and the costumes refer to the ancient Greek world, contributing to a unique experience.
With Greek and French subtitltes
Volax, Entrance 10€, Students, Unemployed 8€
Thursday 2/8 Evening in honor of Cornelius Castoriades
In honor of the philosopher, who was lost 20 years ago, a concert is organized in the village where he spent his last 20 summers. In order to express and transmit  his love for music and art, the concert will include pieces that he loved a lot, both classic and jazz, accompanied with text reading on art and human creation. An evening that will let us be introduced to the philosopher and his work, through a new aspect, this one of music.
Classic piano :  Victoria Kiazimi
Jazz piano: Stephanides Tsapis
Trumpet: Andreas Polyzogopoulos
Reading: Alexandra Aidini
Tripotamos, Free entrance
Sunday 5/8 Yannis Markopoulos in concert
Pyrgos, Free Entrance
Monday 6 – Wednesday 8/8
3-day Children's Film Festival
Monday August 6, 20:30
Presentation of the first film and discussion with the public by Yannis Karabitsos( director and film critic). Closure of the event on Wednesday, 8, with a concert with Mary Zampeli and Erica Vlassi ( violin), Amalia Kountouri and Anna Pouzolas( flute).
Lola on the Pea
A film by Thomas Heinemann
Good things come to those who wait. Lola lives with her mother Loretta in a houseboat. Since his father's disappearance, she has been introverted in her own dream world. Someday…
90', Germany, (Greek subtitles)
Tuesday, August 7, 20:00  
Mini and The Mozzies
A film by Jannik Hastrup and Fleming Quist Møller.
The mini beetle Mini appears in the flea circus together with Egon and Dagmar. The Flea-girl Miranda on bullies Mini and tricks him into interfering in Dagmar's line dancing making her fall and …
Animation ,75', Denmark (Greek)
The young Magician 
A film by Waldemar Dziki
12 year old Peter discovers that he can move objects without touching them! However he doesn't have total control over his magical powers.
99', Canada, 1987, Greek subtitles.
Finn
A film by Frans Weisz
An exciting and moving film about the 9-year old Finn who wants nothing more than to learn how to play the violin. Is he the only one who has this kind of magical experience with music?
90' Holland 2013
The film won a jury prize at Giffoni Film Festival 2014
Greek Subtittles
Steni, Free Entrance
Wednesday 7/8 Cybele Kastoriades' concert "The Magic Carpet"
A fantastic trip in the Mediterranean sea through the writer's Panait Istrati adventures. Greek, Romanian,Arabic, Italian and other folk songs by Hatzidakis, Batis, Barbara in a musical dialogue between jazz and oriental music. The words of Kavafis, Nazim Holmes, Romain Roland and Nikos Kavadias will accompany us. Hope on our magic carpet! We sail away soon!
Cybele Kastoriades ( song), Stephanides Tsapis (piano)
Ourania Lampropoulou (Santouri), Eugene Voulgaris (yayli tambur)
Komi, Entrance:10€, Unemployed and Students 8€
Sunday 12/8 Alkinoos Ioannides in concert
Alkinoos Ioannidis presents this summer a solo program. Alone on stage he performs his songs at their simplest form ( Classical and acoustic guitars, Lute ), transcending us to the moment of their creation. A program made for listening but also for participation, that will guide us through its intensity and quietness to the heart of this sacred form of art.
Loutra, Entrance:12€, Students/Unemployed: 10€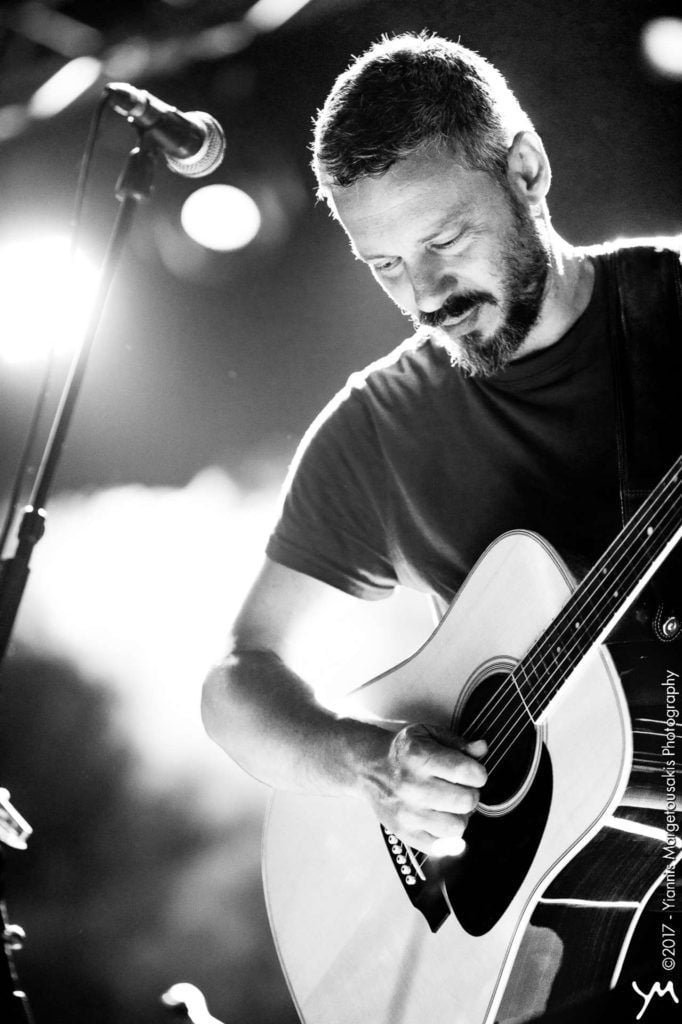 Sunday 19/8 Dionysis Savopoulos in concert 
Dionysis Savopoulos will perform in his own unique way, songs composed by himself. One of those rare times that we have the opportunity to enjoy the artist simply and clearly. Together with Stathis Anninos, he creates an ambient musical program based on music and voice.
Loutra, Entrance 12€, Students & Unemployed 10€
Tuesday 21/8 " Lonely World" Emily Dickinson 
A woman is connected via poetry with time and keeps her life's work and her innermost feelings, almost entirely to herself. Now and then, here and always in connection with Emily Dickinson's life. Direction: Alexios Kastoriades
Performance by Christina Taskasapidou
Tarambados 21:00, Entrance 8€, Students & Unemployed 5€
Monday 27/8 Recital
The harmonica virtuoso Manos Avarakis and the composer-pianist Sofia Kamayianni have been performing together for a number of years, establishing a highly successful duo with its own unique character. They create an enticing atmosphere through the combination of harmonica, recorders and piano as well as employing contemporary technology, all in order to offer the audience an original and engaging experience rich in sound colours.Their repertoire is multidimensional, combining pieces from diverse periods, (Haendel, Ravel, Schubert, Satie) together with more recent works (Hatzidakis, Kamayianni) as well as improvised pieces that explore well-known melodies (Beatles, Mozart, Simon and Garfunkel etc).
Arnados School 21:15, Entrance 10€, Students & Unemployed 8€
SEPTEMBER
Sunday 2/9 Chalepas
Social and psychological effects by his trip in Europe, reasons of the premises of his disease. Which movements and artistic knowledge does he preserve and attribute to his second-period? In the event there will be introduced rare and unpublished material.
Research and presentation: Aspasia Papadopetraki
The lecture will be followed by the concert "Light blue in the background".
Evi Mazi (piano) Tina Psalida (violin) Athina Karataraki (song)
Old Fish Market (Chora), Free Entrance
Friday 7/9 "We sing all together"
Music and songs from Constantinople, Smyrna and the Aegean Sea as well as songs composed by young composers from the Tinian band "Melindron".
George Perot, a young composer from Tinos invites us to sing along folk Greek songs.
Kardiani 20:30, Free Entrance
Saturday 28/9 Tinian Constantinopolitans Volunteers in World War 2
After the Greco Italian war had started, Tinian Constantinopolitans are the first Greeks from diaspora that joined the Army as volunteers. Their offer is known both in Greece and in the people of Constantinople. There is no monument in honor of those people, no one has ever told them "thank you", or even reward them for their offer to their country. Research and presentation : Nikos Michailides
Tinian Culture Foundation, Free entrance
As part of the festival there will also be:
Saturday, June 16 :The Artichoke Festival Komi
Saturday, June 23: Revival of the custom of Saint Yannis Fotaras, Myrsini
Saturday August 4: Caper festival Potamia
Saturday, August 11: Oregano festival Dio Choria
Friday 4-Saturday 25 of August: Wine festival Tripotamos
Sunday, August 26: Seine festival Kionia Saturday, September 1: Honey festival Kampos
Saturday, September 8: Raki festival (rakizio) Falatados
As part of the Festival there will be the exhibitions bellow:
Painters' exhibition in honor of Yannoulis Chalepas at the Tinos Festival headquarters all through the summer.
Lefteris Kritikos' tapestries exhibition: "Homer- The Odyssey" June 30 to July 29 Armando's school.
Lilie Mylonas' painting and construction exhibition under the theme: "Doors". July 15 to September 5 Hotel Aeolus
Nikos Oikonomou painting exhibition August Ysternia
Monika Veriopoulos'  painting exhibition under the theme:"Shadows". August, 8-28 Arnados school.
Babis R. permanent exhibition Arnados school.
In the exhibition program of the festival there will be special reference to Kostas Tsoklis' museum.
As part of the festival there will be:
Theatrical workshop by Pennie Fylactaki.
How do we develop a theatrical play? The participants will be taught that technique in order to create short theatrical texts to be put up in the workshop or to the public.
30/6/18 to 6/7/18 daily from 19.30 to 22.00
Tinos Theatre Club- Langadi Palada
Global Science Opera 2018, An Ocean"
a European project of education through art, in collaboration with other countries and the participation of the children of the island.
During the Festival there will be video art shows, short narrations, performance, parties, discussions and many more cultural events.