"and I will bring a Tinian craftsman at your door steps",
Giorgos Zabetas, the Greek popular music singer was singing, depicting a reality which connects the Tinian people to the art of marble.
However, the Tinians are not simple, skilled craftsmen of stone, they are artists, creators!
And this is sealed by their ancestors work in churches, drinking fountains and cemeteries, not only is it proved by each detail in their villages, but most of all by current reality.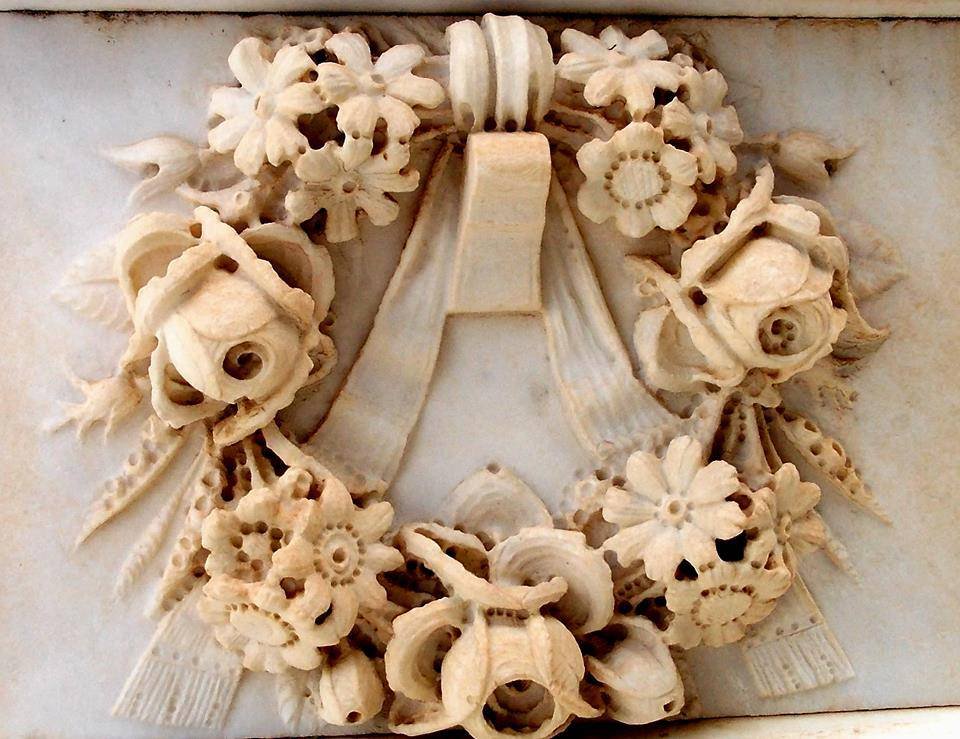 And such a proof of evidence was provided by their latest Exhibition "Tinian marble sculptors of today…", at Panormos Cultural Center. There is no need for comments… the only thing for sure is that "even the talking water was lost".
In spite of the economic recession, Tinian marble craftsmen carry on creating in an always special way. And beyond that! Crisis has set the marble sculptors free from the applied constructions (ecclesiastic or sepulchral projects) where creative expression is limited, and has led them to the interior and exterior space decoration and architecture, where they can develop their creative visions.
Money may not be so easy to get anymore but can be found in new kind of worlds. Tinian marble sculptors have the advantage to step on giants' backs. It is not by chance that they walk on the same marbles that Chalepas and certain other great sculptors have walked on. In this way, the dialog with folk and literary tradition as well as modern artistic concern opens up new paths and this is obvious in both their workshops and exhibitions.
As a matter of fact, we could say without any reservations, that never before has tinian marble sculpture been in the current level. They may have conquered the top of craftsmanship but they remained bond to the applications. Today, the economic atrophy has surely affected them financially, but it has set them free from the limitations of repetition and set them into the spotlight of creation.